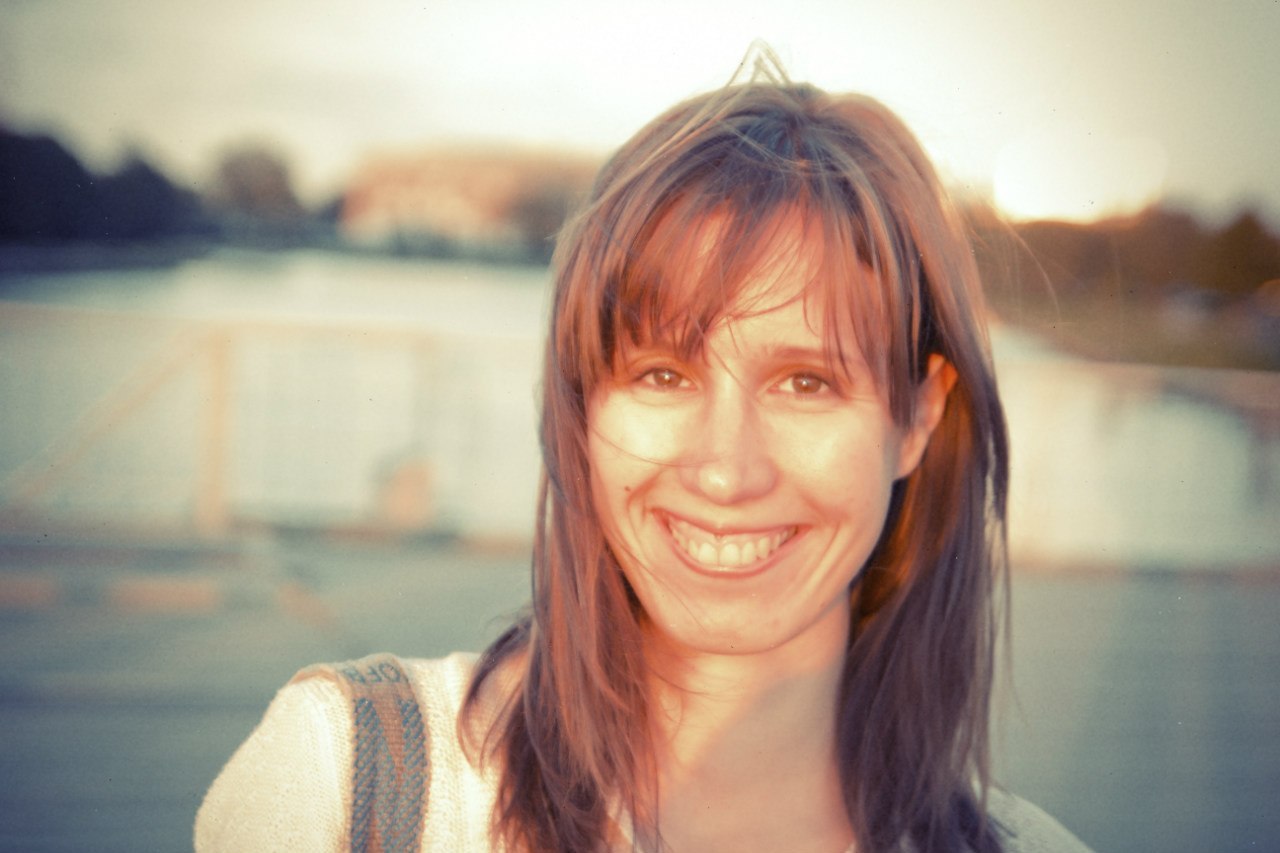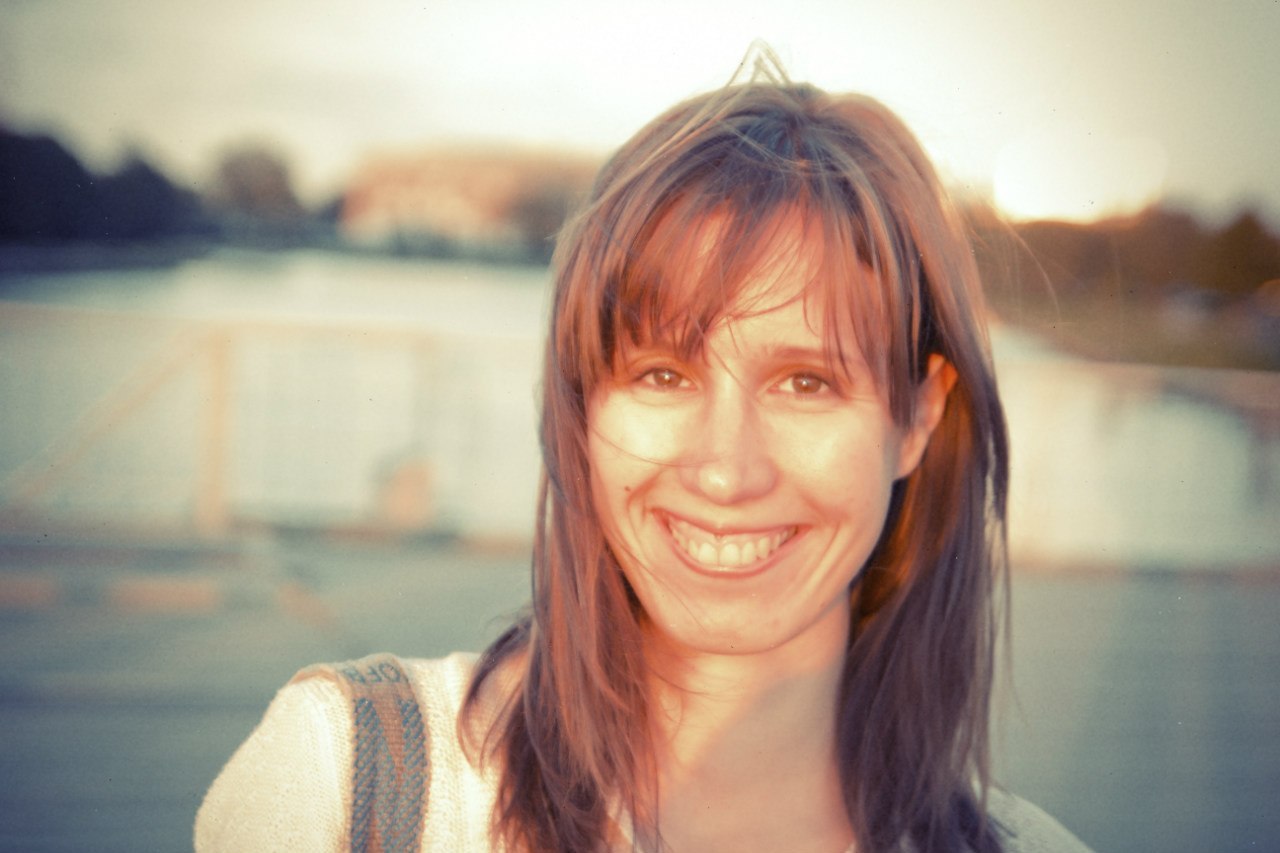 Tatyana Radchenko, Russia

Пройти демо-урок

Hello ladies and gentlemen! Hi boys and girls! Hey guys! Greetings from sunny Crimea and from English-Natali school! My name is Tatiana, I am a professional English teacher with a teaching experience of over 7 years. Is learning English fun? Is it for work only? Or is it to make new friends globally? Whatever the reasons are, English is a must today. I will make sure to encourage you to be an active and enthusiastic English learner.I love teaching all levels and all ages and I look forward to getting to know you!

Oksana Seredniak, Russia

Пройти демо-урок

Hello, dear students! My name is Ms Oksana Seredniak and I have been working with ZaZa school for 3 years. I have always wanted to become a teacher - I was lucky with teachers at school and university - they were my role models, that's why I decided to become one of them. Languages have always been my passion. This was the area where I was truly successful. Except for English I also speak French, Spanish and some Hindi, as I live in India! I studied philology in Kharkiv National University, named after V.N. Karazin, I also participated in teaching workshops at different points of time. Here at ZaZa I teach General French and English course, Business English (communication skills, presentations, negotiations), I also prepare for TOEFL and IELTS. I have been a teacher for the past 10 years. I have taught in universities, language schools, secondary schools in Ukraine, Belgium and India. During my lessons we will speak as much English or French (I also teach French) as it's possible. A language can be learnt only through its active usage. My students say that our lessons pass too quickly - we have fun, talk, discuss interesting topics and time just flies! I make sure that we use actual grammar, vocabulary and make fewer and fewer mistakes.We are not only going to speak - reading, listening and writing are as important! We are going to read and listen to different passages during lessons and at home you will practice your writing (which is compulsory).I will provide additional materials such as books and videos, with which you could work on in your free time. I believe that learning can happen only in a friendly and relaxed atmosphere, so please smile, be happy, and I'll make sure that I'm doing my best!


Svetlana Sitnikova, Russia

Пройти демо-урок

Dear students! My name is Svetlana Sitnikova. I am happy to introduce myself as a teacher of ZaZa online language school. Our school offers you a great variety of language courses, exciting lessons and experienced teachers. I have degrees in teaching, translating, economics and marketing, I hold more than 10 years of experience in teaching English as a subject for students of all ages and all levels, which allows me to teach general English, business English, English on economics. My areas of specialization also include banking, finance and commerce. Personal and systematic approaches form the basis of my teaching process. I use creative ideas that help to make it more interesting and exciting.I invite you to share this wonderful world of the English language. Looking forward to seeing you soon.

Olga Abrosimova, Russia

Пройти демо-урок

Hello and Welcome to ZaZa Language School! Let me introduce myself. My name is Olga .I am a qualified teacher of the English language with qualifications and experience to teach many kinds of students. I've been teaching children and adults of all ages and varying levels. This beautiful and really melodious language has always been a big part of my life. In 2006 I graduated from Lipetsk State Teachers Training University. Since then I've been really enthusiastic about teaching English. In my opinion, teaching is one of the best professional experiences. It is rewarding to see how students progress thanks to your help. I understand that every student learns in different ways and so my teaching method depends on your individual needs and skills and goals as well as your level.I believe learning english should ne lots of fun, that's why I always like to get to know mu students and understand their likes, dislikes, hobbies and passions---to create a lessonthat feels unique for them.Apart from teaching, I've received a great experience by working at famous TV channels in the capital of our country, in Moscow. Hope to see you at our classes! Welcome to our school!



Marina Petrovskaya, Russia

Пройти демо-урок

Hello! My name is Marina. I live in Moscow. I`m a qualified English teacher in English-Natali School. I have pedagogical education and 5 years` teaching experience. I have worked with all age students from children to adults. I teach general English, conversational English and use different resources and methods on my lessons. I can help you to improve your language skills and make learning English more interesting and comfortable for you. Welcome to my lessons! I will be glad to see you!

Natalia Kadjikova , Russia

Пройти демо-урок

Hello! My name is Natalia. I am from Ukraine, but currently living in Turkey. I am an English teacher at ZaZa School, and also I work at Turkish American Association. I have a degree in teaching and I've been teaching English for about 15 years. Besides, I have some experience working abroad as an English teacher and an interpreter. Teaching is a real challenge to your character and abilities, but I enjoy it. And I love getting fruits of my labour. In my opinion, learning a foreign language has to be an exciting experience, but you should remember – no sweet without some sweat! I teach people focusing mostly on conversational English. During my lessons I use a variety of methods and I provide my students with all the materials. Also, I plan homework activities to keep my students' English alive. So, if you are ready to start learning English or you want to improve your skills – welcome to my lessons!

Alina Galyautdinova, Russia

Пройти демо-урок

Hi! My name is Alina and I'm from Russia. I have two majors: linguistics and public relations, but I'm really passionate about teaching. I love sharing knowledge with people, interacting with them, helping them, making them inspired by the language they want to study. I have taught at Universities, language centers, private schools in Russia, Montenegro, Mexico, India. I have acquired TKT (Teaching knowledge test) certificates gaining the highest mark in the test and I keep on developing and trying new forms and methods of teaching finding an individual approach to each student according to his/her needs and expectations, interests and aims. I have a lot of experience working with kids (starting from 3-4 years old), teenagers, adults of different age groups and levels. I have taught Business English (in public relations, marketing and advertising). I have worked for American Councils for international education helping Russian students to go to the USA on an exchange program to live and study there. I believe the most important thing while studying the language is to be in love with it, to be inspired by it, to live it, and let it fill your life in different ways: while reading books, listening to the music you like, watching favourite films, interacting with new interesting people, making foreign friends and learning more about different cultures. I think a good teacher is the one that makes his/her student enjoy the process of learning the language and see the progress every time the student speaks it.

Olga Gabrielova, Russia

Пройти демо-урок

Hello, my name`s Olga and I`m from Russia. I live in Ufa, near the Ural Mountains which divide our continent into Europe and Asia, so you could say I live in the center of two cultures. I have a University degree in Romanic and Germanic philology and I have been teaching English as a tutor for more than 10 years. My students are of different age and language skills. Many of them want to study English because of the opportunities it presents to expand their knowledge. Learning English opens up a whole new world where you could travel or even just communicate with new people. You can make friends, find jobs, travelling for holidays or for business, you will be free to express yourself in any way you choose! Come to English-Natali and study or improve your English with us. It`s very easy and comfortable. I will make the curriculum meet your own personal requirements and needs. You will see that studying English is a rewarding and fulfilling endeavor that also teaches you something new and useful!

Tatiana Zanina, Italy

Пройти демо-урок

Здравствуйте! Меня зовут Татьяна, мне 29 лет, я из России, и живу на Солнечной Сицилии уже 5й год. Владею английским и итальянским языками. У меня высшее педагогическое образование. Имеются сертификаты PLIDA (Progetto Lingua Italiana Dante Alighieri). Мое личное мнение - языки могут выучить ВСЕ. Кто думает, что неспособен выучить язык - тот просто был введен в заблуждение тем, кто его не смог преподать!

Lilia Bessonova, Russia

| | |
| --- | --- |
| Пройти демо-урок | Если на улице ненастная погода, и ты устал от скучных телевизионных программ?Ты хочешь послушать свою любимую песню, но не можешь понять ни единого слова?Тогда самое время присоединиться ко мне, чтобы изучать английский язык! Всё, что тебе нужно это интернет. Всё остальное предоставлю тебе я. Я гарантирую отличное знание лексики, грамматики и превосходную разговорную речь. Хватит тратить свое время, просматривая скучные книги по грамматики. Я покажу тебе, что учить английский это здорово! Что ж, хорошего дня! Увидимся! "If it is cold outside and you are fed up with boring TV programmes. You want to listen to your favourite foreign song but don't understand a word. Then it's time to join me and learn EngIish! All you need is the Internet. I' ll provide all the rest.Deep knowledge of vocabulary, grammar and brilliant spoken English is guaranteed. Don't waste your time looking through boring grammar books. I ' ll show you that learning English is fun! So, have a good day! See you.. |

Madina, Russia

Пройти демо-урок

Учить иностранный язык-очень увлекательное занятие!Если вы настроены учить язык с удовольствием, то вам сюда! Мы вместе со студентом составляем индивидуальную программу, где грамматика, аудирование и говорение доводятся до автоматизма на материале, который интересует именно вас. Темы выбираете вы, а я подбираю для вас видео и текстовые материалы. Вы узнаёте что-то новое, а по пути и закрепляете свои навыки владения английским языком. Учёба становится занятием приятным и полезным, а вы растёте как профессионал!

Kristina Baranova, Russia

Пройти демо-урок

Hello dear students! My name is Christina, and I welcome you to the English classes online with English-Natali school. I have my qualification in teaching English and German and a master's degree in philology and linguistics. It was 8 years ago when I got my first student and understood I am on the right way to go. I have worked in schools and language centers with students of different ages and levels . And I am more than lucky to have met all those people who I taught English, and even more who taught me how to teach , come up to every student individually with their aims and needs , and their life stories , which you become a part of . Since 2012, I teach English as an official language in India to the kindergarden students and grades 1 to 9, which opens new doors and shows how it works to have students speak from their early years, with English being the aim and the instrument at the same time. I also teach Russian to the English speaking students, making emphasis on communication through grammar as both are very important in learning Russian. I will be very happy to be your guide in learning English, be that General, Spoken or Business English, school or college curriculum you need to be on a par with; or you're going to travel and do not want to let it go bad not being able to speak the international language. And of course, looking forward to making big friends with young learners and opening colorful pages together! I will do my best to make your journey to English enjoyable, comfortable and fun! Wishing you a lot of patience and good luck : ) Never give up ! Hope to see you soon in our classes!

Ekaterina, Russia

Пройти демо-урок

Hello! My name is Ekaterina. I'm from Samara. I have graduated from Samara State University of Culture and Arts. Then, I have been working as an English teacher for 2 years. I love to teach and to guide students in their efforts to improve their English skills. I can work with all different levels and will design lessons based on each student's needs and goals. For recreation I really enjoy the outdoors, music, dancing, and sport. I look forward to working with you!

Alexandra,Russia

Пройти демо-урок
Hello, my name is Alexandra and I am an English teacher at ZaZa Language school. I've graduated from the SuSU university and I have teaching experience of more than 7 years. Now I live in Asia and I am constantly traveling with my family, so this is a good example of how learning languages can extend borders in your life. I teach general English, business courses, English for traveling and speaking courses. I prepare my students for popular international and Russian exams, such as IELTS, Cambridge exams, Russian State Exam. Zaza School can help you build up your educational programme and from my side, I assure you that I will do my best to help you in achieving great results and reaching your desired goals. So I am looking forward to our great educational journey! See you!

Alexandra Trushinskaja, Russia

Пройти демо-урок
Hello! My name is Alexandra and I'm a professional teacher of English. I graduated from Pedagogical State University. I have been teaching English for 12 years. I'm an online teacher at ZaZa Language School. Besides I work at the Department of Foreign Languages at one of the universities in my native city. I like my work! I try to adopt different approaches and help my students to make progress in the English language. I give various lessons, which will meet your personal needs. Being a non-native speaker of English I understand the difficulties you can face and I'll help you to overcome them. You'll see how interesting it is to study English! We'll study thoroughly four aspects of the English language: reading, writing, listening and speaking of course. I am looking forward to seeing you at our lessons.

Irina Matatova, Russia




Пройти демо-урок

Hello to everyone! My name is Irina. I have many interests - music, books, movies. But most of all I love to travel, enjoy beautiful nature and charm of famous cities:) I graduated from Belarusian State University, and have taught general and business English to adult people from elementary to upper intermediate level. My favourite textbooks are "Cutting Edge" (in general English), "Market Leader" and "Intelligent Business" (in business English). Besides that, I use a lot of different materials: videos, songs, newspapers, books, Internet, etc. It helps to "feel" real modern language and learn how to use it in different situations. You will always speak a lot and know something interesting, unusual or funny:) Also I can guarantee very warm and friendly atmosphere on our classes. See you soon!


Yulia Blomkvist,Russia


| | |
| --- | --- |
| Пройти демо-урок | Hello everyone! My name is Julia. I work as a teacher of English in ZaZa school. I got Master's degree in foreign Philology in 2011. I have been teaching the English language since 2009 and have elaborated my own teaching methods that aim at developing reading, listening, speaking and writing skills. I can teach general English quickly and effectively for those who need the language for studies, self-development, travelling, meeting and communicating with foreigners without any language barrier. I create a friendly atmosphere during my lessons that contributes to the progress of my students. During the lessons I usually use various supplementary materials that maximize the students' success: audios, videos, flashcards, pictures and others. I am ready to teach the students of all ages and levels. I am keen on my profession and I will help you feel positive about English as well. I am also fond on reading foreign literature, translating and getting new knowledge in my field of activities. I promise to unveil you all the secrets of this magic language and make the learning process fascinating and cheerful. I will do all my best to meet your expectations and help you master your language skills successfully. So don't miss your chance! |

Karina, Russia

| | |
| --- | --- |
| Пройти демо-урок | Hi, my name is Karina and welcome to ZaZa School, which offers you a great opportunity to learn English online. I've been teaching English as a second language for over ten years. I've lived in United States and I have experience in preparing students for TOEFL testing I can help my students overcome language barriers and become confident English speakers. You can choose general, conversational or business English and sign up for a free demo lesson with me. We will set up goals for you to reach and become confident in speaking English. Good Luck and See You Soon! |

Irina Gaydarova,Russia


| | |
| --- | --- |
| Пройти демо-урок | Hello! My name is Irene. I am 39. I have graduated from University in Ukraine. But now I live in Russia. I have been working as an English teacher for 15 years. I work with schoolchildren, students and adults. I prepare my students for different exams and improve their English. My work focuses on teaching English and developing my students' creative abilities. During our classes they improve their spoken English. At my classes I use different materials from the Internet, but my favourite books are: English Gramma in Use by Murphy and Student's book Solutions by Tim Falla and Paul A Davies. I will be glad to meet you at our classes in online – school English – Natali. |

Anastasiya Yakutina, Greece

Пройти демо-урок

Hello, my name is Anastasia and I am from East Kazakhstan. I was born and raised in Ust-Kamenogorsk, which is a small town, therefore, I have always wanted to see the World, travel and speak another language. That's why I chose Foreign languages at the University (English and German) and became an interpreter. Later after my graduation in 2008, I started my career as an English teacher. I have TEFL and TESOL certification (English Language Teaching school) and a Translating qualification (Diploma from the Kazakh-American Free University). I have been teaching English to all age groups for the past 10 years. I have experience in teaching conversational and General English at all levels plus exam classes. In 2009, I was invited to work to Tampa Bay, Florida, the U.S. I had a great opportunity to master my English. Right after I left the US in 2011, I traveled to Germany because I desired to explore this country and Europe as well. I spent unforgettable 3 years in Germany, and also worked in Italy as an English teacher. Every weekend I went to different countries: Austria, Switzerland, Czech Republic, France, Belgium and Hungary. In 2012, I even had a chance to celebrate my birthday in Amsterdam, the Netherlands. I spent my vacations in one of the most amazing beaches in Italy, Forte de Marmi, Tuscany. I was struck by the contrast between a little wild Berlin and peaceful, magnificent Munich, where I lived for 2 years and met my future husband, who is Greek. Now we live in Greece, Thessaloniki which I'm just starting to discover. This country is really amazing, beautiful and sunny. It has a great historical heritage. Everywhere I go the English language is a helpful tool for me. It helps me in everyday routine to find an interesting job in any country, to make a good career. With English you can easily find many new friends around the World.

Elena Sobol, Russia
Пройти демо-урок
Доброго времени суток, дамы и господа! Меня зовут Елена. В течении последних 7 лет я занимаюсь преподаванием английского, китайского языка и русского как иностранного. С уверенностью могу сказать, что в разных странах на английском языке говорят по-разному. На сегодняшний день у меня большой опыт обучения людей разных возрастов английскому языку, и я с удовольствием поделюсь с Вами своими знаниями и секретами. У меня есть опыт в работы в таких компаниях, как Ягуар, где я занималась разработкой занятий по индивидуальному заказу. Я так же проводила корпоративные тренинги по обучению персонала китайской нефтяной компании Sinopec Corp в городе Пекин. Буду рада, если мои знания будут полезны Вам в изучении английского и китайского языка!

Ilzida, Russia

Пройти демо-урок

Hi! I am Ilzida, I work for Zaza Education. I am a professional English teacher. I have been teaching English since 2012. I really enjoy it! I've taught it in public and private schools and language centres of Russia, Brazil and Vietnam. I've also had a great chance to teach Russian in Poland for few months. I have experience working with all the age groups (from kids to adults) and I teach both General and Business English. I can undoubtedly say that speaking English is one of the essential skills in our century. It gives you lots of opportunities for travelling, studying, working, making friends and discovering your own abilities. Are you ready to take a leap?